The People
Craig Smith, Co-Founder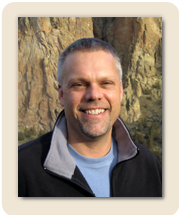 Craig started his career as a classically trained ceramist receiving his education from Maine College of Art. Early in his career, he designed and created works for the craft gallery marketplace. This work has been featured in presentations of The Smithsonian's Renwick Gallery. Later in his career, Craig developed complex ceramic and porcelain mold systems for other artists and industries throughout North America and Europe. In 2002, Craig became interersted in glass casting. After almost a year of research, he developed the ceramic mold systems on which the Colour de Verre product line is based.
Craig designs all the molds and the majority of the glass samples seen on the website were created by him. He leads the development of our project sheets and videos.
Lawrence Jacobsen, Co-Founder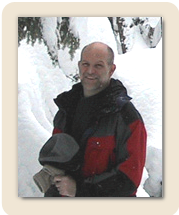 Larry brings many years' marketing and technology experience to the partnership. He has held key roles in major software development studios. He is responsible for managing the relationships with the art potteries and machine shops that produce Colour de Verre's products; preparing the partnership's marketing communications; managing the website, project sheets, and other support material; and conducting the partnership's business affairs.
Larry holds a Masters of Arts in Mathematics from University of California, San Diego.
Larry's art and crafting skills are "still developing," but he very much enjoys any time he gets to spend in the studio honing those skills.